OUTCAST - THE CHERRY WROXFORD STORY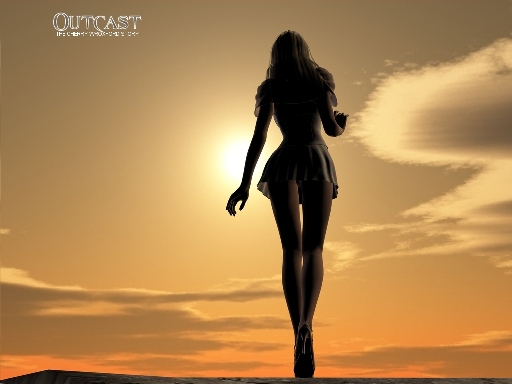 THE STORY OF ONE GIRL'S SLOW DESCENT INTO MADNESS. YES, COMEDY GOLD.
SUMMARY:
Since the day she enrolled at Northgate Unarmed Combat Academy, Cherry's life has been one long uphill struggle. Unable to cope with any of the courses and failing at every task she's assigned, nobody can quite figure out how she was accepted in the first place. To make matters worse, every time her class is made to compete with a rival one, it's always her incompetence that costs her class dear. Suffice to say, sick to death of losing at every class related activity, her classmates despise her intensely.
The story begins on graduation day when cherry faces the final test, one she's almost guaranteed to fail. Her peers are looking forward to seeing her fail and knowing they'll never have to matriculate with her ever again. Unfortunately for them, however, cherry somehow passes on a technicality and that's where her troubles really begin.
Angry at facing another year in her class, her peers decide to refuse her access to the end of year of formal and give her a beating instead. As she heads to the infirmary to get medical attention, she then witnesses the brutal kidnapping of the academy's headmaster. In a blind panic and blocked from getting help by her angry classmates, she rushes off without thinking and attempts to rescue him herself, something she's far from adept to do.
As a result of her thoughtless actions, she finds herself stranded in a strange and dangerous city where she falls victim to one disaster after another until she's slowly driven really quite mad. From an innocent, quiet young lady into a naked, mud covered amazon all in the space of twenty four hours.
DOWNLOAD - OUTCAST *.PDF FORMAT*