THE KRITZ SAPPHIRE
LIKE YOU HADN'T SUFFERED ENOUGH, HERE'S A SILLY RPG OFFERING FROM THOSE HANDSOME DEVILS AT FUTILE FANTASY CREATIONS.
WHEN A YOUNG GIRL OVERHEARS HER PARENTS MAKE A DESPICABLE PLAN, SHE INFORMS HER TWIN BROTHER AND THE TWO OF THEM FLEE FROM HOME. JOINED BY A ROUGH LAD THEY HAPPEN TO MEET THEY IMMEDIATELY WALK INTO DESPERATE TROUBLE AND ACCIDENTALLY THREATEN THE VERY SAFETY OF THE ENTIRE WORLD. WHOOPS.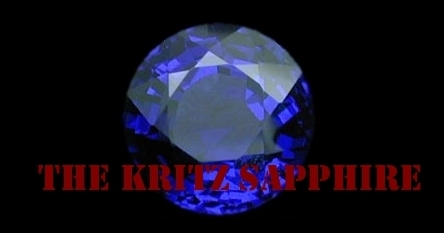 CLICK THE PICTURE TO DOWNLOAD.