THE TOILET ROLL OF HOPE
JUST WHEN YOU THOUGHT GAMING COULDN'T GET ANY SILLIER, HERE'S ANOTHER RPG FROM THOSE LOVABLE ROGUES AT FUTILE FANTASY CREATIONS.
ONLY MOMENTS AFTER DISCOVERING A WAY TO DEFEAT A VILE DEMON, THE SCIENTIST 'CUSHELLE' HAD A HEART ATTACK AND DIED. MERCIFULLY, BEFORE DRAWING HIS TERMINAL BREATH, HE MANAGED TO SCRAWL HIS SECRET ON A TOILET ROLL. DESPERATE TO UNEARTH THE SECRET, GOD SENDS AN ANGEL TO RETRIEVE THAT VERY TOILET ROLL. AND SO, THE ADVENTURE BEGINS.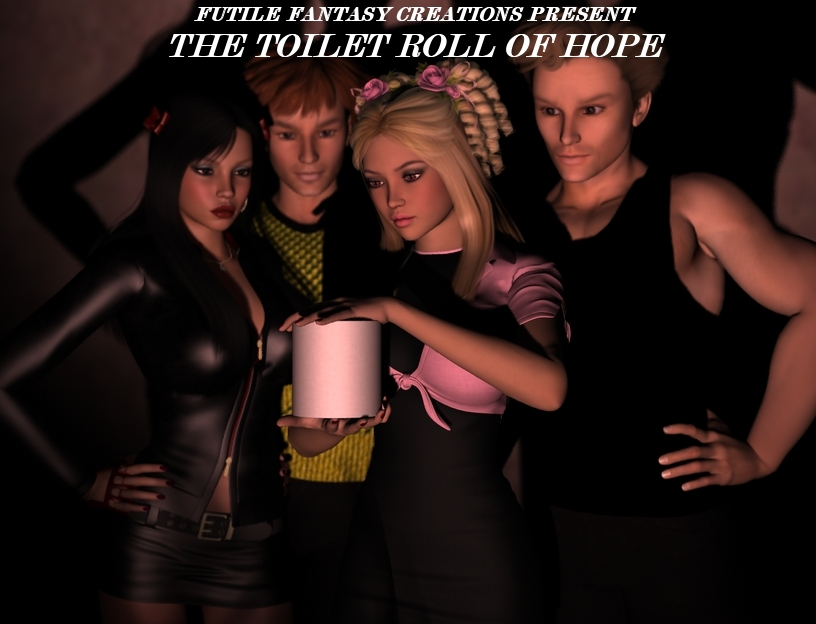 CLICK THE PICTURE TO DOWNLOAD.